I have my Login Credentials, what's next?
It's simple! Just login to the Shaw Analytics & Reporting System. The initial screen you will see (below) are the production report folders containing reports listed in the User Guide menu.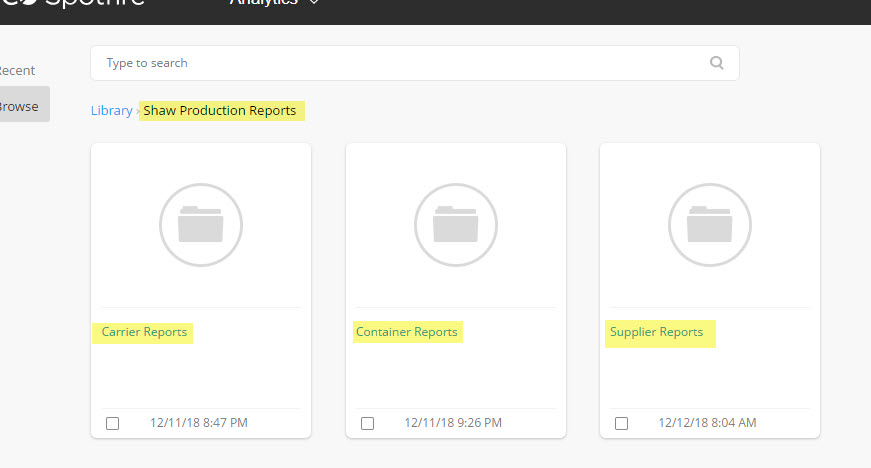 Looking for a specific report to get answers, fast?
Click thru the User Guide Menu to easily see the types of information contained in each report. Then, follow the Click Sequence listed on each page to surface the information you need! Newly added Feature Enhancements for each report can be found, just as easy. Simply click the New Features menu item to find out about all recent updates made to each report!