Powerful Resources for Dependable Performance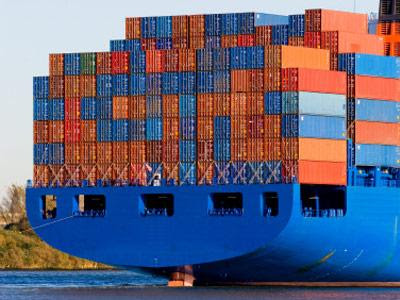 When you have Sea Freight professionals matching frequent sailings and flexible service options to your specific business objectives, you have Axiom's brand of personalized service. Our freight management experts partner with you to learn your business first-hand. Equipped with an intimate understanding of your supply chain requirements, we pull from a range of standard Sea Freight products and supplementary options to secure the space allocation, timing, frequency and rates that fit your precise objectives. Whether we need to reserve an oversize container or securely transport your high-value cargo, Axiom Sea Freight specialists treat each shipment with the care and attention it takes to earn your trust.
We provide both Full Container Load (FCL) and Less than Container Load (LCL) services for your day-to-day shipments, as well as out-of-gauge and break bulk services for your non-containerized cargo.
Our freight experts are compliant with the latest advanced cargo handling and security requirements and are available to assist with your pick-up and export handling, import handling and delivery, and capacity management.
FCL
LCL
Multi country/ buyer's consolidation
Conventional Cargo / Breakbulk
Consolidation Services
Direct Ship
Drop ship / Point-to-Point
Charters
Foreign to US
Foreign-to-Foreign
Space protection
No-roll guarantee programs
Drayage and inland support
On-pier cargo inspection
Full and partial charters